Affordable Senior Apartments
West Palm Beach
Coming soon
87 Senior Affordable Apartments at 4330 Community Drive West Palm Beach
Georgian Gardens Apartments  a new four-story apartment building located at 4330 Community Drive, West Palm Beach, Florida.  The development will be comprised of 87 affordable housing apartments for elderly residents, 79 of which will be 1-bedroom/1-bathroom units and 8 of which will be 2-bedroom/2-bathroom apartments.  Nine (9) apartments will be set aside for residents at or below 33% of AMI and 78 units will be set aside for residents at or below 60% of AMI.  There will be 100 parking spaces provided. The ground floor of the apartment community will have a fitness center and multi-purpose room for events and gatherings.
The $21.5 million Affordable Apartments for Seniors, Georgian Gardens project is to provide 87 apartments at 4330 Community Drive, just east of Military Trail and a mile north of Okeechobee Boulevard.
Georgian Gardens Affordable Apartments originally was developed as a two-building project, but one was destroyed by hurricanes in 2004 and 2005, city spokeswoman Kathleen Walter said.
The new four-story building is scheduled for completion next year on what is now a 2.7-acre field on the south side of Community.
It is targeted for seniors with an income below 60 percent of the area median income. That means, a one-person household would have to have income of $32,340 or less, while a two-person household would have to earn $36,960 or less.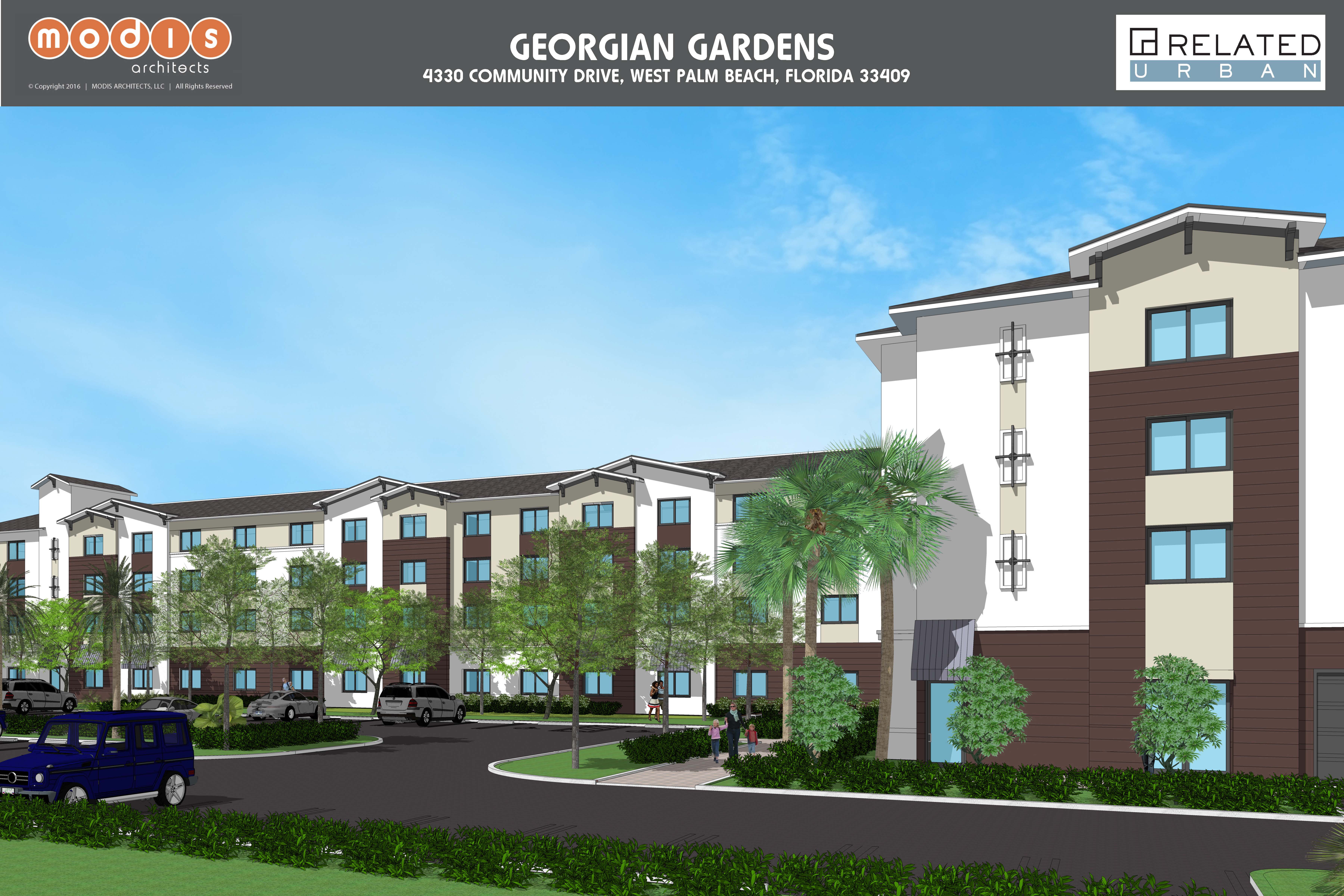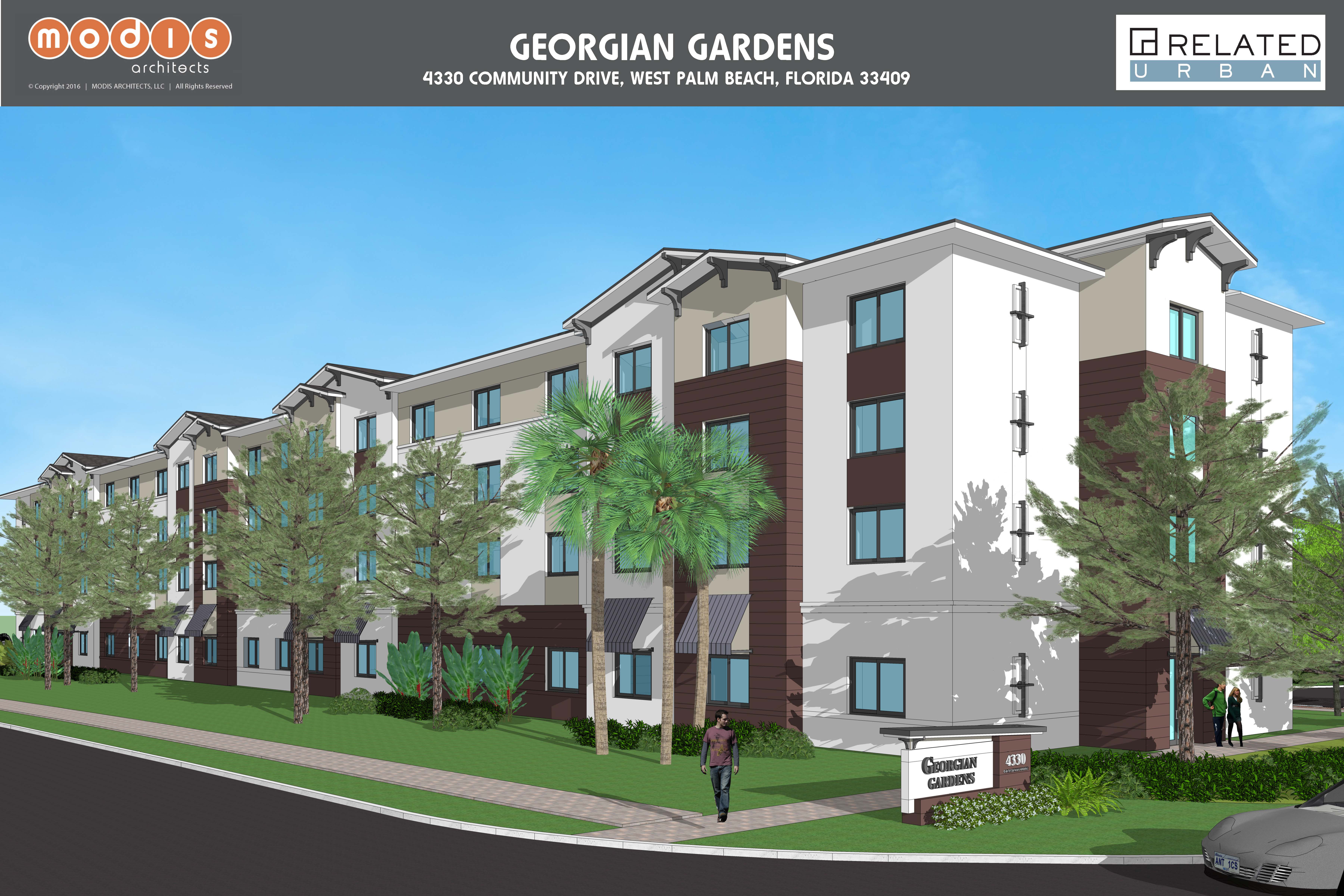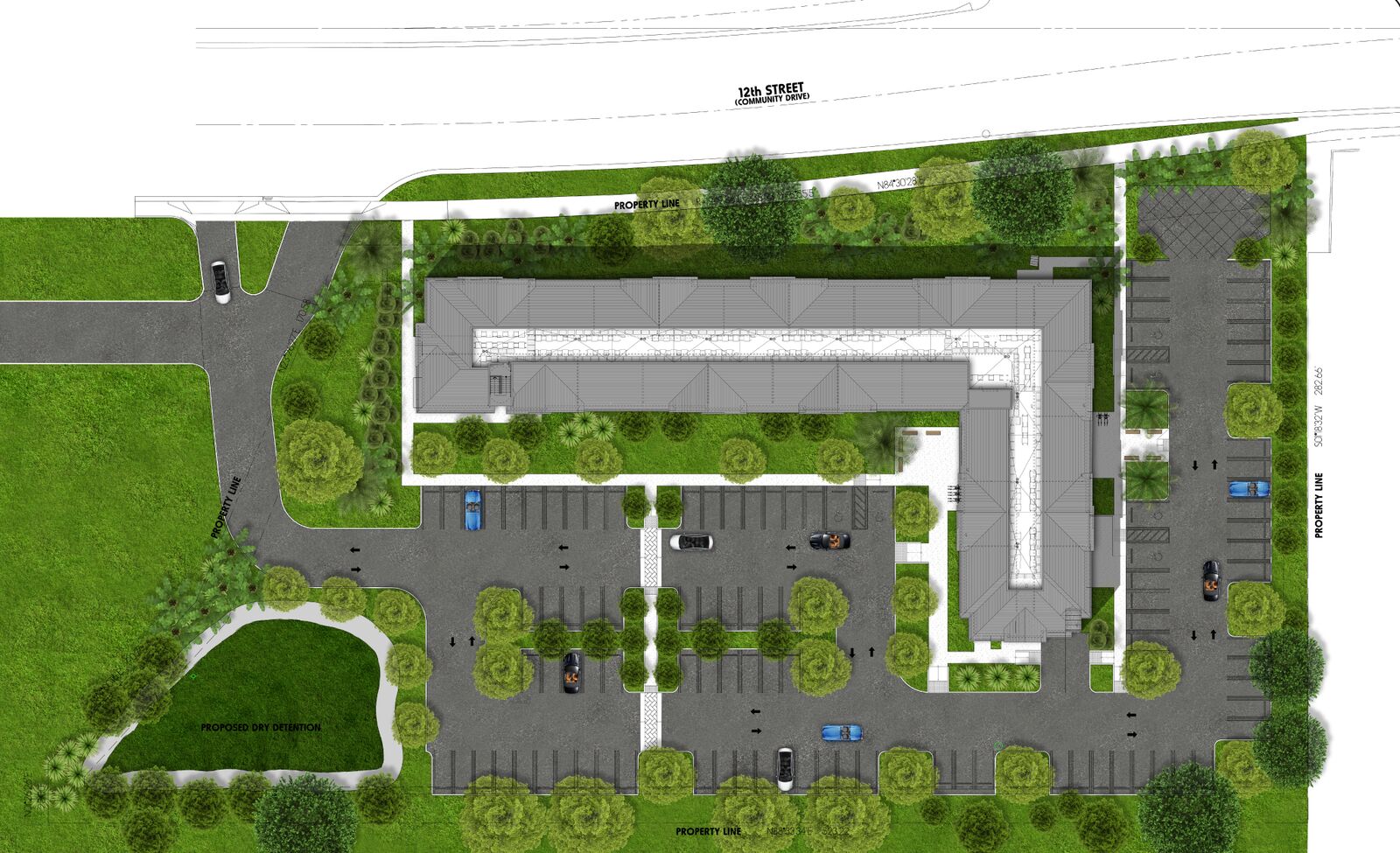 Please complete this short form for more information
[/vc_column_text][/vc_column][/vc_row]
  87 Senior Affordable Apartments at
4330 Community Drive West Palm Beach